Social Activities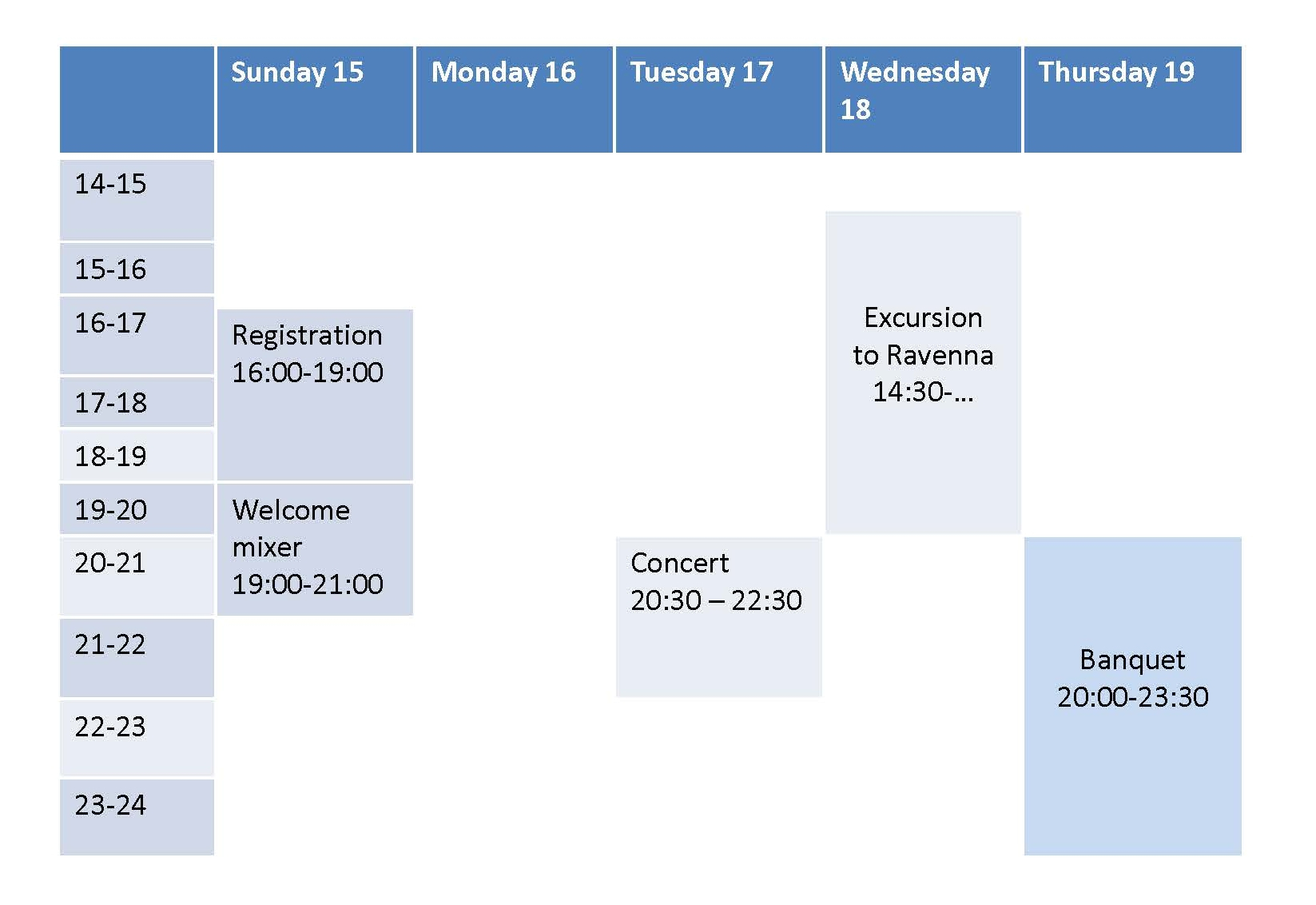 Welcome Mixer
A welcome reception will take place on Sunday June 15th, from 19:00 to 21:00 at the Conference Site, "Belmeloro Complex", Building A, via Belmeloro 14.
Master Class - Piano Concert
The master class - piano concert will take place on Tuesday, June 17th, at Chiesa di Santa Cristina, Piazzetta Giorgio Morandi, Bologna.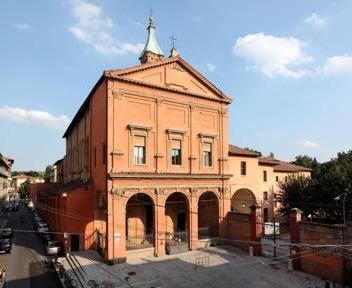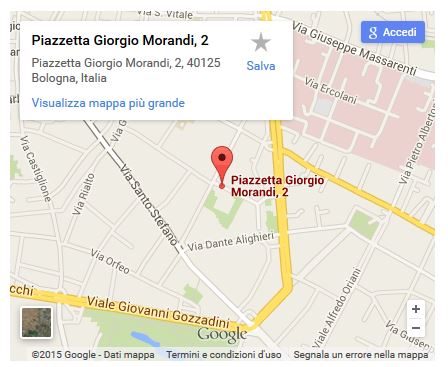 For more information about Chiesa di Santa Cristina, visit the Genus Bononiae website.
Conference Excursion - Trip and Tour to Ravenna

The conference excursion is scheduled for Wednesday 18th, during the afternoon.
A trip and tour of Ravenna is planned with a guided visit to the city and some of its important monuments (Basilica di San Vitale, mausoleo di Galla Placidia and Chiesa di San Ampollinare Nuovo).
The additional cost is 50 euro/person. For more information on the city, please visit the Ravenna official tourist website.
Conference Dinner
The banquet will be held on Thursday evening, at 20:00, at "Hotel I Portici" , via Indipendenza 69, 40121 Bologna.

Accompanying Person
Social activities for accompanying persons include a guided tour to Bologna.